Mini Excavator – Bobcat E20
Blair Rent-It Center's Mini Excavator, a Bobcat E20, is easy to operate and will speed up your next excavation project. An optional breaker attachment is available if the project calls for breaking concrete or other demolition activities.
Please note, there is a $50 a day, non-refundable deposit for our excavator. 
Mini Excavator – Bobcat E20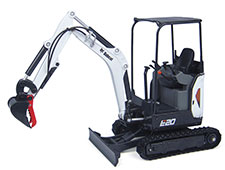 Minimum
$150.00 / 4 hrs.
Daily Rate
$200.00
Weekly Rate
$800.00
Breaker attachment for Bobcat E20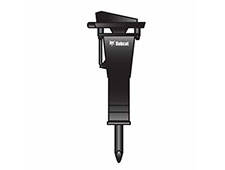 Daily Rate
$100.00
Weekly Rate
$400.00
Actual items may look different from those pictured.  All prices subject to change without notice. There are separate charges for "wear" items, such as saw blades.  A damage waiver is included in our contracts.